Shipping
We offer nationwide and international shipping. Orders $250 or above – Free Shipping. Orders under $250 - $75 Shipping & Handling will be added to your order. For international shipping fees, please contact our Corporate office.
Our Shipping Process
Once your order ships out you will receive an email from UPS with your tracking number. Your linen shipment will arrive in our custom eco-friendly black canvas bags; which make the process from receiving to returning an easy process. Once your event is complete follow these 5 simple steps to return your linen order.
Shake out the linens to remove any food, silverware, etc.
Package into the original shipping bag(s).
Flip the shipping card on the top of your shipping bag(s) to the RETURN side to show your pre-fixed return shipping label.
Contact UPS to arrange for next day pickup.
You will need the following information:

Tracking number off your return label

Give the bag(s) to UPS. (Note: if you miss this pickup you will need to reschedule)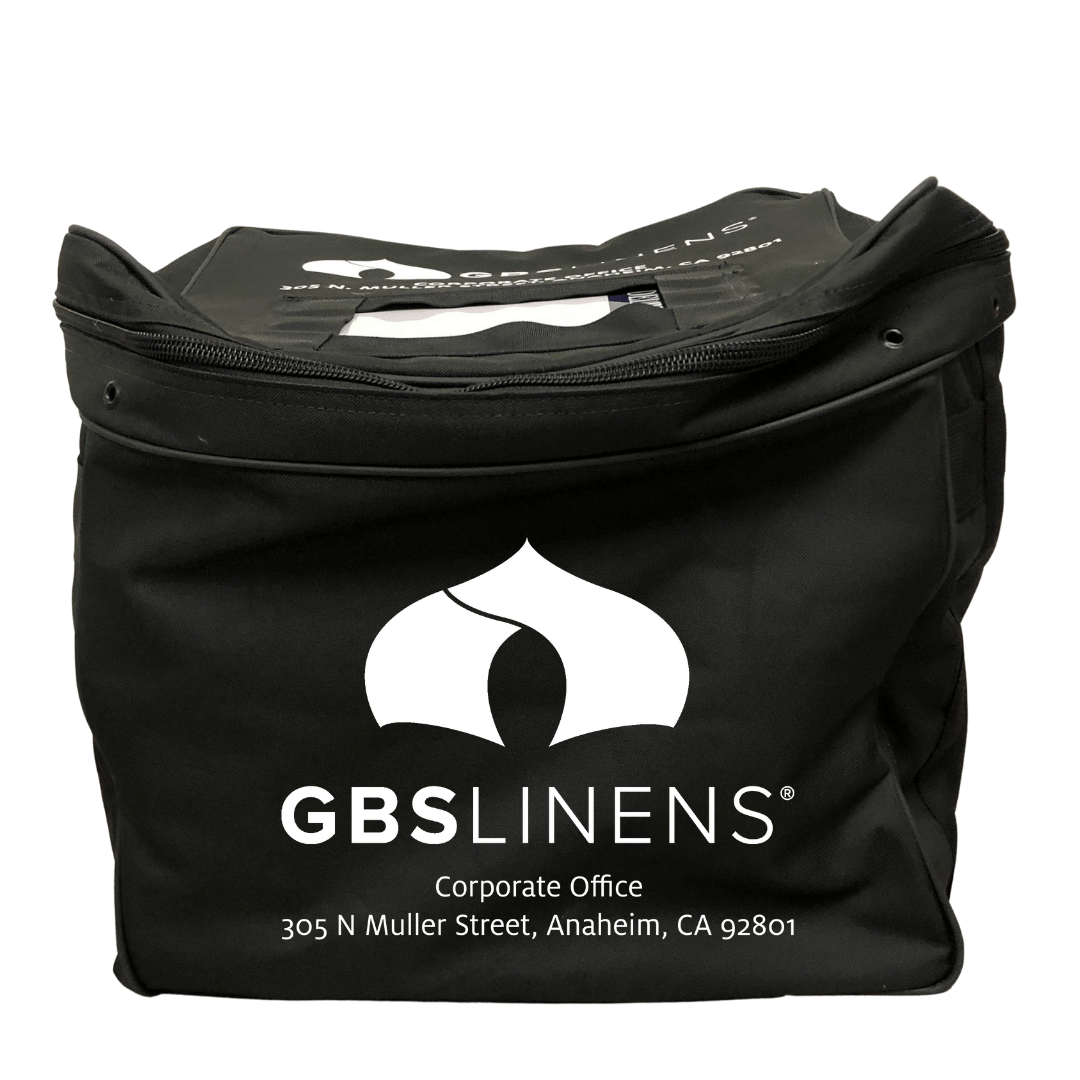 Please note that the linens are due to be shipped back the next business day following your event date. Linens received after this time, including missing and/or damaged linens will, result in additional fees.
Will Call
We are open for Will Call pickup and return Monday-Friday. Please contact your local GBS office for further information.
Delivery & Pickup
Route availability varies based on where you are located. Please contact your local GBS office for further information.
Set & Strike Services
We offer Setup and Strike Services in various parts of the country. Please contact your local GBS office for availability.